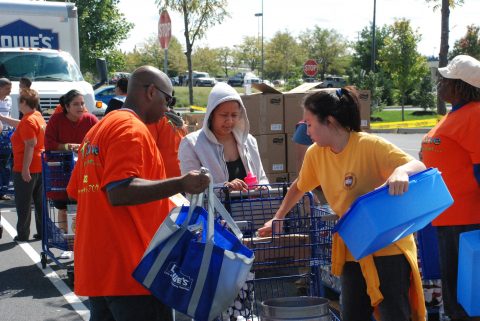 Throughout Jesus' ministry there is evidence of a genuinely holistic approach toward humanity; especially people who were marginalized, disadvantaged, and disenfranchised from society. These included the poor, the sick, the unclean, the prostitutes, and tax collectors—all outcasts as sinful people.
Through its local Seventh-day Adventist Churches, Adventist Community Services (ACS) provides services such as disaster response, crisis care, community development, elder care ministries, youth & young adults empowerment ministries, Hope for Humanity and tutoring and mentoring programs globally.
ACS is a key tool in helping Adventist congregations become visible within the community and known as an asset to the neighborhood. Through ACS, local Seventh-day Adventist churches can identify and address the needs of their community, neighborhood or city. An ACS program motivates, trains, equips and mobilizes church members at a grassroots level.
The mission of ACS can be stated very simply: To serve communities in Christ's name. Churches involved with ACS must serve communities without discrimination. ACS works directly with community groups to effect desired change, cooperating with other agencies and organizations in fulfilling their primary goals.