THE MINISTRY OF THE WEDDING CEREMONY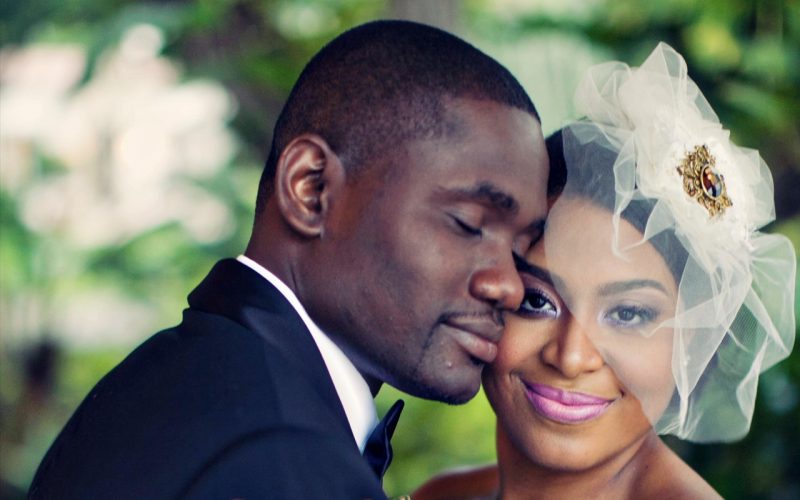 Weddings are important and significant events. After all, Jesus' first miracle was at a wedding! We believe that each wedding becomes a miracle as Jesus enters to unite the couple and bless all who witness the occasion.
Marriage was divinely established in Eden and affirmed by Jesus to be a lifelong union between a man and a woman in loving companionship. For the Christian, a marriage commitment is to God as well as to the spouse and should be entered into only between partners who share a common faith. Mutual love, honor, respect, and responsibility are the fabric of this relationship, which is to reflect the love, sanctity, closeness, and permanence of the relationship between Christ and His church.
Regarding divorce, Jesus taught that the person who divorces a spouse, except for fornication, and marries another, commits adultery. Although some family relationships may fall short of the ideal, marriage partners who fully commit themselves to each other in Christ may achieve loving unity through the guidance of the Spirit and the nurture of the church. God blesses the family and intends that its members shall assist each other toward complete maturity.
Parents are to bring up their children to love and obey the Lord. By their example and their words they are to teach them that Christ is a loving disciplinarian, ever tender and caring, who wants them to become members of His body, the family of God. Increasing family closeness is one of the earmarks of the final gospel message. (Gen. 2:18-25; Matt. 19:3-9; John 2:1-11; 2 Cor. 6:14; Eph. 5:21-33; Matt. 5:31, 32; Mark 10:11, 12; Luke 16:18; 1 Cor. 7:10, 11; Ex. 20:12; Eph. 6:1-4; Deut. 6:5-9; Prov. 22:6; Mal. 4:5, 6.)
Weddings are for:
Expressing lifelong vows; an exercise that transcends the mere mouthing of words as surely as true love and commitment transcend mere romanticism and sentimentalism;
Sharing with loved ones and friends;
A couple to come with a holy sense of joy into the presence of God, and expect His Holy Spirit to do something real and powerful;
Establishing a household in the righteous ways of the Living God, and through the wedding event to raise a testimony to that effect.
If you've been recently engaged, we want to serve you in every aspect of your wedding arrangements, by helping you in the following ways:
Pre-Marital Counseling (mandatory sessions must be completed  4 months prior to wedding date)
Selecting & reserving your wedding date
Coordinating your wedding rehearsal and ceremony
If you would like more information and want to take the first step toward planning your wedding, call 718.405.0632 or email Church Clerk @ victory_sda@hotmail.com.
Lets Us Minister To You:
At Victory we take great joy in ministering to couples, their families, and friends via the wedding ceremony. Couples can receive counseling from our local pastors or may use or facilities for their wedding ceremony. All parties - members and visitors- must complete and submit an application for the use of the sanctuary for their weddings.
The ceremony may be conducted by our local pastors or pastor/s of your preference whose beliefs are consistent with the teachings of the Holy Scriptures. Marriage between same-sex couples are not acceptable in Seventh-day Adventist Churches and are not performed at Victory.
The wedding ceremony conducted in a Seventh-day Adventist Church will most likely reflect some of the fundamental acts of a wedding ceremony and beliefs of the church. Our pastors will be very happy to discuss these beliefs with you before the wedding day. Couples may have their wedding conducted, after discussion with our local pastors, according to their preferred format and order.
At Victory, there are no extreme rules for decorating the church for a wedding, but decor should be attractive and not too overwhelming to the eye. Fresh or synthetic flowers can be used, and a runner can be rolled out by the ushers for the wedding party to walk on. Candles are sometimes a part of the wedding ceremony as well and can be used in the ceremony either by the bride and groom, family, or wedding party members. A large, decorative candle holder is often placed at the front of the church for the part of the ceremony where the unity candle is lit by the bride and groom.

Seventh Day Adventists believe in modest dress, so we ask that members of the wedding party be dressed accordingly for the ceremony. The bride's dress can have a train, but we politely ask that it should not emphasize cleavage. Bridesmaid's dresses are not to be too revealing as well. The groom and groomsmen usually don't have to worry about this, as a suit or tuxedo is perfectly acceptable. A veil is not required for the bride, but she can have one if she chooses.
Traditionally, Seventh Day Adventists do not exchange wedding rings during the ceremony, since Adventists do not believe in the wearing of jewelry. At Victory, this howev, however, ot mean the couple may not exchange rings during the ceremony. The presiding pastor will allow such exchange but will not engage in its (rings) formal presentation or exchange. In previous years, some Adventist couples chose to exchange wedding watches (this jewelry is acceptable because it 'functional'), and this practice is still accepted in the church.
Couples may use their personal cultural music, organist or singers during the entrance of the bride, groom and wedding party or during the ceremony. However such personal music must be reviewed first out of respect to the beliefs of the Seventh-day Adventist church. Those of a crude sexual nature will definitely not be acceptable. Music which communicates respectfully the love of the bride and groom, or other emotions appropriate to the solemnity of a wedding is encouraged.
For more details you may contact our Church Clerk or pastors.